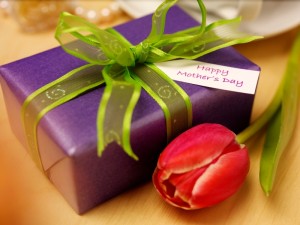 Forget flowers. Forget breakfast in bed. 25karats knows what mothers, grandmothers and wives really want for Mother's Day – a dazzling diamond pendant, earrings or a fashion diamond ring that will make her friends green with envy!
If you haven't already started looking for the perfect gift for the special mother, grandmother or wife in your life, then don't wait another minute – Mother's Day is only a few weeks away (May 9th)! But if you think that a gift basket or a bouquet of flowers will fit the bill, why not make 2010 a year she'll remember forever by giving her the gift of diamonds? After all, she deserves nothing less than the best gorgeous gifts that are sure to make her feel like a queen.
Diamond Pendants:
A gift of a sparkling diamond pendant will make that special woman in your life feel like a million bucks. 25karats.com has a large collection of timeless and unique diamond pendants that will always remind her of just how special she is to you. The exquisite collection comes in a wide range of designs, which will suit any mom's taste to perfection. Browse the collection of heart shape, circle shape or key shape pendants; be sure not to miss out on the fancy diamond and fashion diamond pendants, perfect for the glamorous mother in your life!
Stud Earrings:
Does your mother, grandmother or wife love nothing more than showing off a pair of gorgeous sparkling earring studs to her friends and neighbors? Then why not give her a gift that will really make her smile on Mother's Day with a pair of stud earrings! Each pair of stud earrings are designed for utter perfection, so you can be sure that she'll always be in the spotlight. Diamond stud earrings are a surefire gift for any woman who loves sparkling jewelry – you just can't go wrong!
Fashion Diamond Rings:
Are you searching to give your mother that incredible "wow factor" for Mother's Day? Then check out the wide range of fashion diamond rings at 25karats.com, perfect for the woman who loves nothing more than to grace her fingers with perfect diamond jewelry. Elegant and timeless, these fashion diamond rings are modeled after the hottest trends in the jewelry world. When she wears her fashion diamond ring, you can be sure that your mother will be a trendsetter wherever she goes!
Mother's Day might be just a few weeks away, but don't worry – when you order your diamond gift from 25karats.com, you'll receive your order within 5 to 7 business days. Additionally, free FedEx shipping means that you can track your purchase from the time you order it until it arrives on your doorstep. And if your mom isn't absolutely thrilled by her gift, then simply exchange it for something she wants or return it within 30 days for a full refund – guaranteed.
Isn't it time you showed that special woman in your life just how much she really means to you this Mother's Day?