Did you know that you can renew your wedding vows at any time?
The same goes for renewing your wedding bands!
There are no hard-set rules for when to renew your vows. Technically, you could do it immediately after your wedding. You could also do it 50 years after your wedding.
All that matters is that you and your partner reaffirm your love and commitment to one another.
Still, most couples choose to renew their commitment on a meaningful day such as an anniversary. There are many couples, for example, who say their vows to each other yearly. Others wait for anniversary milestones such as their 15 or 20-year anniversary.
One of the ways couples revive their marriage and reaffirm this commitment is through anniversary rings.
How Do You Wear Anniversary Rings?
This is one of the most common questions we get from couples who have renewed their vows and are celebrating with anniversary bands.
While this isn't a "formal" rule, most people wear their anniversary bands on their right-hand ring finger. This way, the anniversary band doesn't get confused with their original engagement ring or wedding ring. Yes, it is possible to show off both without distracting from the beauty of the original ring.
If you don't want to wear an anniversary ring on the right hand, it is totally okay to wear it on your left hand. Some women like "stacking" the engagement ring, wedding ring, and anniversary band all on their left-hand ring finger. Others choose to wear the anniversary ring on another finger on their left-hand, such as the pointer finger.
How to Choose the Best Anniversary Ring
As you revive your marriage through vow renewals and new wedding ring sets, you're probably wondering how to find the best ring for you and your partner.
Here are three considerations to keep mind:
Do you want your anniversary ring to match or contrast your original wedding jewelry?
What gemstones and precious metal do you want for the ring?
Are you going to involve your partner or surprise your partner?
There's no right answer to these questions, as every couple is different! These are simply considerations to remember.
Some couples might want unique wedding rings that are stylistically different from their original rings. Others might want simple gold wedding bands to compliment the existing rings. Again, we want to emphasize that the choice is yours!
Most Popular Options for Anniversary Bands
If you don't know where to begin, sometimes looking at the bestselling anniversary rings is a good way to get inspiration.
Here are some of the most popular options today:
Petite Stackable Diamond Wedding & Anniversary Band (1/5 ct. t.w.)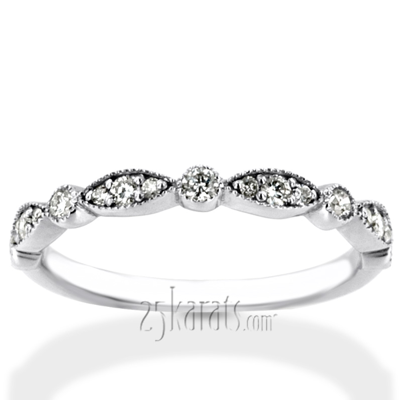 Seven Stone Round Cut Channel Set Diamond Anniversary Ring (1/4 ct. t.w.)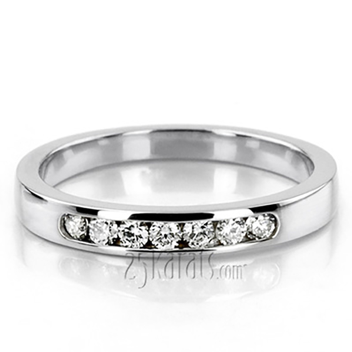 Elegant Micro Pave Set Wedding and Anniversary Band (3/4 ct. t.w.)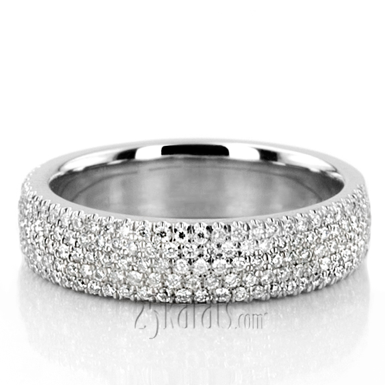 Shared Prong Classic Five Stone Anniversary Band (3/4 ct. t.w)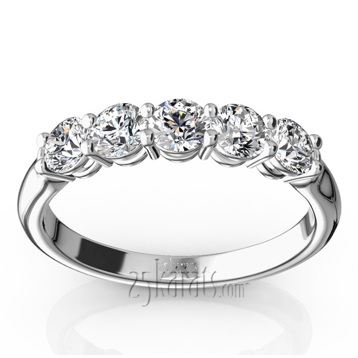 Click here to see the best selling unisex matching wedding rings.
If unisex matching wedding rings are what you want, then you may want to consider these bestsellers:
Elegant Wave Design Matching Wedding Ring Set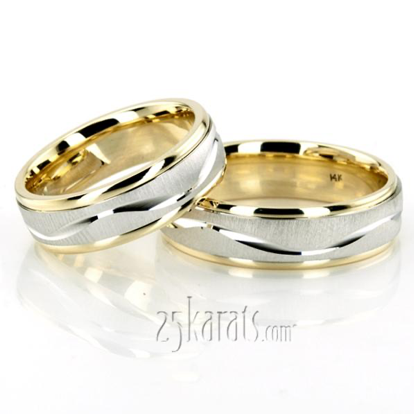 Step Edge Dome Diamond Wedding Band Set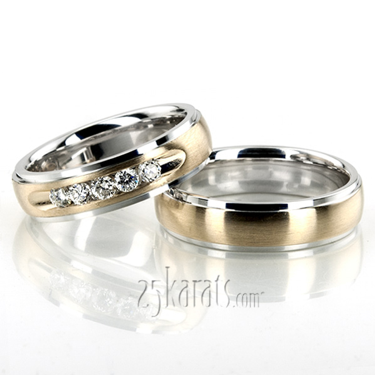 Wave Design Diamond Wedding Ring Set