You and your sweetheart are ready to spend the rest of your lives together – and you want to take that first step by shopping for diamond engagement rings. Whether you've been dreaming of this moment since you were a little girl, or you haven't given engagement rings a second thought, picking the perfect diamond engagement ring can feel like an exhausting – yet exciting – task. How can you be sure you're picking the right ring? How can you keep an eye out for quality? How much should you spend?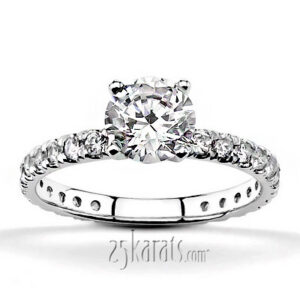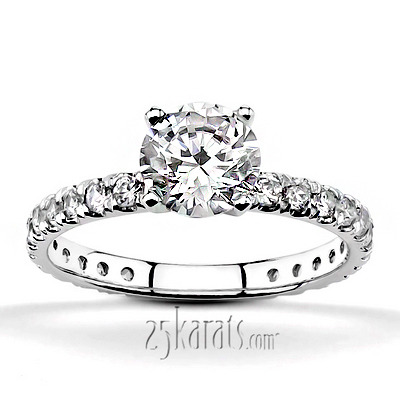 Before you say "I do," here's how to pick the perfect diamond engagement ring.
Know the Four Cs
 It's vital for you and your honey to know your four Cs before going engagement ring shopping. The four Cs – cut, color, clarity, and carat – will have a massive influence on the pricing and appearance of the diamond engagement ring. Here's a quick rundown of what you need to know about the four Cs:
Cut: This is the shape of the diamond. Words like "solitaire," "princess cut," and "emerald cut" refer to the shape of the diamond. Typically the trendiest cuts are also the priciest.
Color: This is the color of the diamond, and it ranges from clear to a tinge of yellow. The clearer the diamond, the more you'll have to pay.
Carat: This is the official weight measurement of diamonds. The higher the carat, the bigger the diamond – and the more you'll need to pay.
Clarity: This refers to how flawless the diamond is. A flawless diamond will be much more expensive than one with a few scratches and imperfections.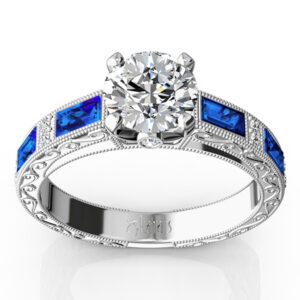 Understand Your Budget
You've heard the popular expression that an engagement ring should cost between two to three months' of your fiancé's salary. However, choosing the perfect diamond ring involves having a more realistic idea of what you can spend. The two-month rule can be used as a guideline, but if you can't afford a ring that expensive, don't stretch your finances. After all, you don't want to be in debt before you even start planning your wedding.
Know the Purchasing Steps
When shopping for a diamond engagement ring, you'll typically undergo three steps:
You'll select your diamond;
You'll choose the ring setting;
And you'll decide on the ring metal.
If you know what you want ahead of time, you can expedite this process, so you can enjoy your diamond engagement ring sooner than expected.