Weddings seem to be a pretty typical affair. The bride and groom get together in front of friends and family, exchange vows, cut the cake and then spend the rest of the evening with loved ones at the reception – and that's about it.
Right?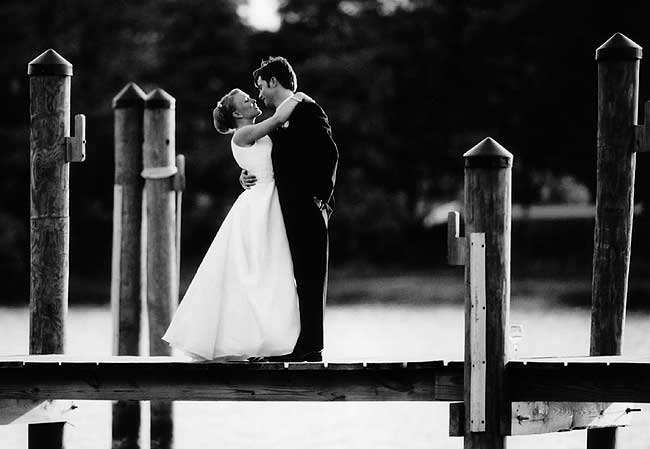 Actually, the wedding industry is full of extraordinary surprises – and when it comes to how loving couples celebrate the first day of their new lives together, there's only one rule to follow: anything goes! With that in mind, 25karats.com decided to investigate some of the most interesting and fascinating wedding trends, facts and figures you didn't know about. You'll be amazed at how unique and non-traditional weddings can be!
Think that the cost of US weddings is expensive? Take a look at what the typical Japanese bride spends on her wedding day: over $70,000, according to the 2005 Census of Japan. However, just by getting married in nearby Guam, a Japanese bride saves over 60% on wedding costs, or $42,000!
In comparison, the average US wedding only costs $20,000 – that's practically pocket change for a Japanese bride!
You know that the most popular wedding month is June (10.8% of all weddings occur then) – but can you guess which are the next most popular months? If you guessed August (10.2%), May (9.8%), September (9.6%) and October (9.4%), then you're right!
On the other hand, the least popular months to get married are January (4.7%), March (6.1%) and February (7.0%) – so if you're looking for steep wedding discounts, consider a winter ceremony!
US couples spend an average of $3,657 on their honeymoon – but spend less than a third of that on their wedding rings ($1,016).
Wedding registries make up a huge portion of the wedding industry, which rakes in a whopping $72 billion each year. According to Bride's Millennium Report, $19 billion is spent on wedding gift registries. Over 91 percent of all couples register for gifts, with the average couple receiving wedding gifts from an average of 200 guests. The average guest spends between $70 to $100 per gift. No wonder wedding registries make up such a huge portion of the industry!
99% of all newlyweds will take a honeymoon. The most popular destinations for honeymoons include Las Vegas, Hawaii, the Caribbean and Jamaica.
It's a good thing two of the four most popular destinations are in the United States, because only 35% of brides and grooms only have a valid passport.
Think that Las Vegas is the top wedding city of the world? Think again – Istanbul marries a whopping 166,000 couples per year, with Las Vegas in second place with 114,000 weddings!
The average couple will spend three times more on their honeymoon than a regular vacation. Don't forget to let airlines and hotels know that you're recently married to get some fabulous (and free!) honeymoon perks!