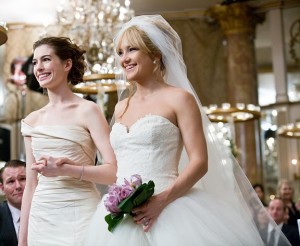 It's no surprise that wedding jewelry has become synonymous with perfect diamond engagement rings and wedding bands. After all, the whole wedding ceremony centers on the blessing of the rings, the exchange of the rings, and the vows given after the rings have been received.
But for the bride-to-be, wedding jewelry doesn't start and end with your diamond engagement ring and wedding band; in fact, it's hardly the beginning!
Over the past few decades, wedding jewelry has become as modern and sophisticated as brides themselves. From traditional yet stunning pearls to jaw-dropping diamond pendants and matching stud earrings, the only rule for wedding jewelry is this…
…Your wedding jewelry should be as unique and stunning as you are!
If you haven't yet selected your wedding jewelry, not to worry: 25karats.com has the tips you need to ensure that your accessories perfectly compliment your entire ensemble!
One-Time Occasion or Multiple Wear? Before selecting your wedding jewelry, it's extremely important to ask yourself this vital question: will you wear your bridal jewelry after the wedding day, or will it be a one-time occasion only? If the latter, then your jewelry can be as elaborate and intricate as your dress – after all, it's the only time you'll wear these accessories!
However, if you want to get more wear out of your wedding accessories, consider how each piece of jewelry will function with your everyday clothing. Traditional bridal choices such as pearls work well with minimalist business wear, while delicate diamond necklaces and bracelets can be worn for all special occasions – like on your honeymoon!
Budget or Blowout? Many brides and grooms forget to factor in the cost of bridal jewelry into the wedding budget; however, if you're looking to purchase real diamonds and pearls, then you're looking at a bill that can rival that of your wedding veil!
For those brides on a budget, wedding jewelry doesn't have to be a dream. Ask your grandmother if you can borrow her fabulous pearl necklace for the big day, or see if your always-trendy sister would be willing to part with her diamond pendant for a few hours. If you prefer to own your wedding jewelry, check out online vendors and dealers who purchase their jewelry at factory-direct prices, as you'll save hundreds over traditional jewelry retailers.
Minimalist or Glamorous? Of course, the deciding factor of choosing your bridal jewelry boils down to the style of the dress. Is your gown fit for a regal princess? If so, consider purchasing minimalist pieces to ensure that all eyes remain on your gorgeous dress. If you've chosen a more subdued style, such as a sheath or empire dress, then feel free to choose heavier pieces to compliment the dress. Remember to bring along your mother and your bridesmaids to get that coveted second opinion!
Your gown and veil may be stored away after the big day, but your wedding jewelry has the potential to be worn again and again. Therefore, ensure that your bridal pieces compliment your tastes and style in everyday life as well as during the big day!