What can be more timeless than displaying your religious beliefs in your wedding ring design? Christian wedding bands are beautiful, with designs that are sacred as well as stunning. You might not realize that there are many stylish and creative ways in which to design Christian wedding bands. Here are some tips and ideas.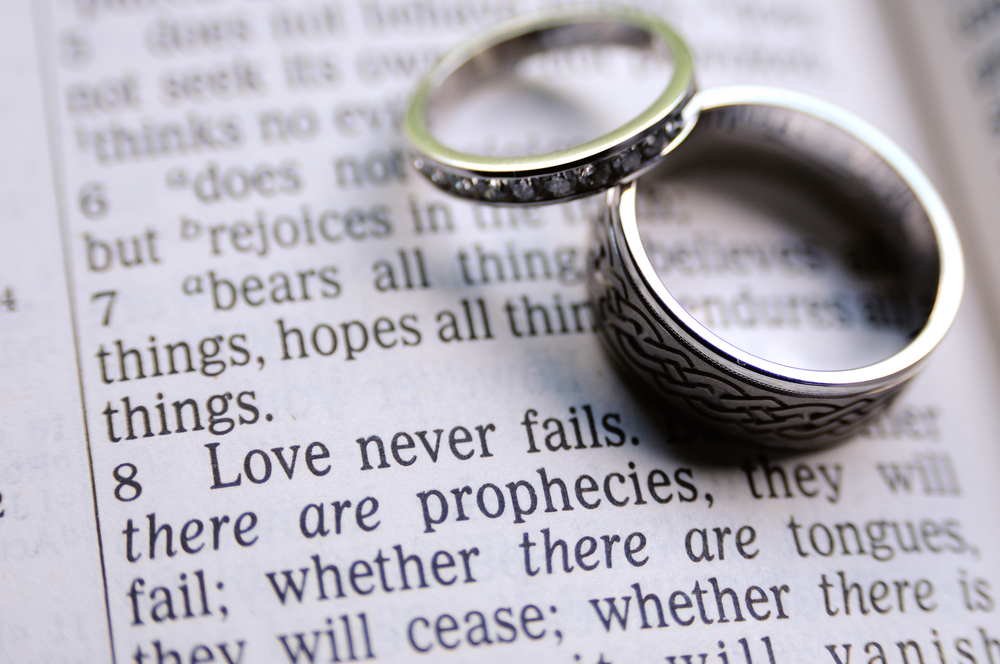 Keep it Traditional
If you want a holy and sacred design on your ring, a traditional choice such as a cross can be a classic one. There are different types of cross designs, however, opening up many options for you. Wedding bands that contain horizontal crosses look beautiful and eye-catching. Another way to give your cross design more personality is with vintage or Celtic crosses. These offer interesting patterns that are still centred on your religious beliefs.
Create a Work of Art
You can get really artistic with your Christian wedding bands, so take your time to settle on the right design. There are many symbols available that will represent your religious beliefs, but in a more subtle and imaginative way that might feel more suited to your preferences. Beautiful ideas include a leaf design, calling to mind the olive branch; or fish and dove symbols, which look interesting while representing Biblical history that displays an important message to you. The great thing about choosing symbols is that they offer you something unique and creative without necessarily being too traditional or conventional.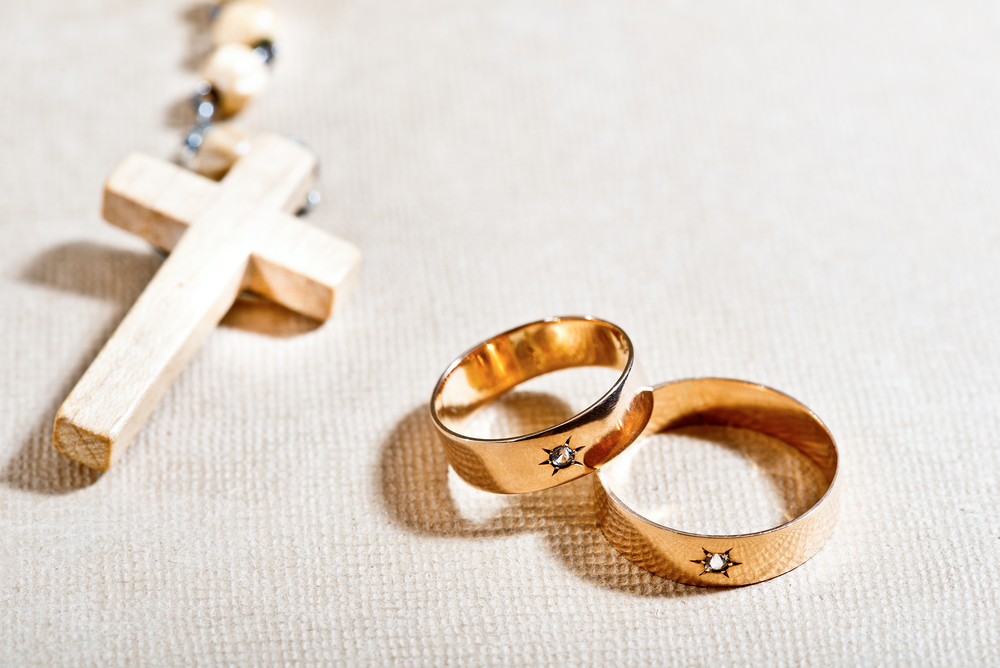 Make it Personal
Although choosing a Christian wedding band is about your religious beliefs, you also want the ring to be symbolic of the union with your partner. Choose elements in your ring that convey this relationship. This could include being creative with the metal of your band (such as by choosing rose gold instead of silver), as well as having symbols on the ring that speak to your love. An example includes a ring design that contains symbols to represent both your religious beliefs as well as your relationship, such as a cross and a heart or diamond. Every time you look at your ring, you'll be reminded of these two relationships that are important to you.
Get His 'n Hers
To make your Christian wedding bands even more meaningful, get matching ones with your partner. These highlight your union and signify how you are standing together in your love for God. But if you have different style preferences, you should still portray these in your rings. Remember that the ring you wear must reflect your personality and tastes, and be a design that you are happy to look at forever. Some good ideas to find common ground between your different personalities are to choose rings of different widths or metals, or even with different gemstones, but ensure that both contain the same religious symbol on them. This small touch unites the rings while still reflecting your individual preferences.
This is also a good idea should you and your partner have different beliefs. For instance, you might be more religious and want more intricate symbols on your ring than your partner does. In such cases, your partner's ring could contain one of the symbols or patterns that are on your ring so that both wedding bands are still connected without having to be exactly the same.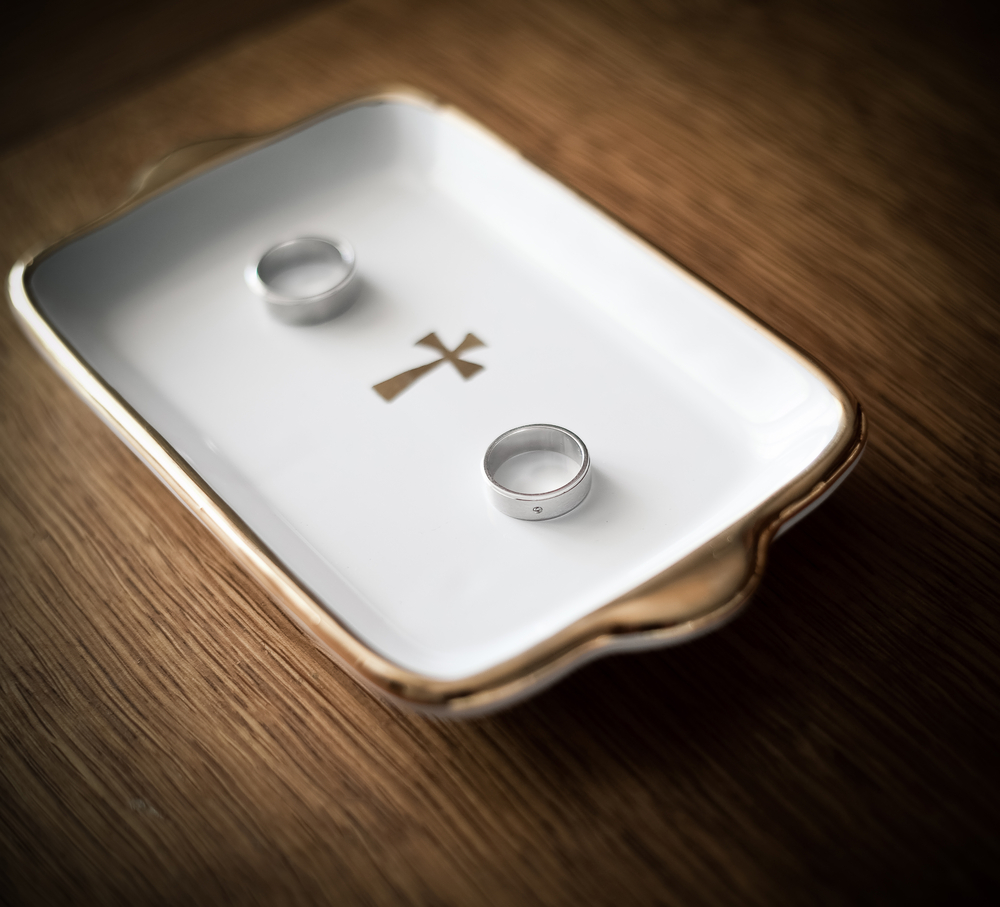 Christian wedding bands are a beautiful sentiment. Consider the above tips to help you choose the perfect design for you and your partner.