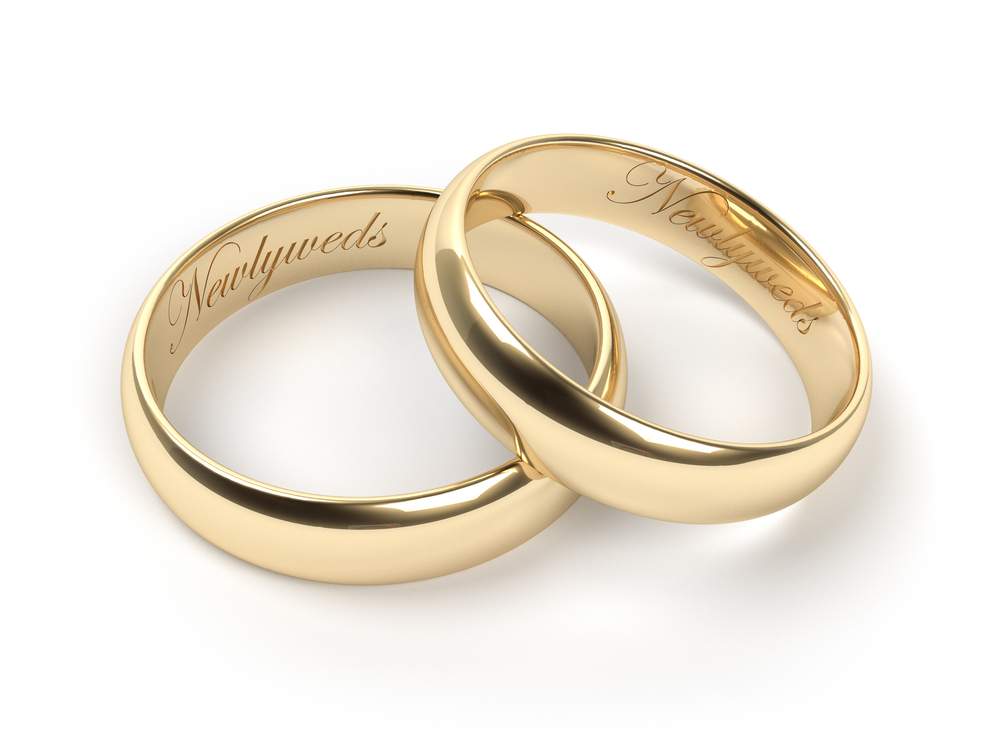 Purchasing a set of wedding bands is such a personal, transformative experience. After all, that is one jewelry piece to be worn for a lifetime.
Few people are aware that engraving rings is a centuries-old tradition. A custom that began in the courts of Medieval Europe, personalized inscriptions on wedding rings are still popular today. And for good reason: Romance never goes out of style.
Here are some tips on finding the look and message that is right for you.
The Process
When you order your ring, tell your jeweler you'd like to have your rings personalized with engraving. Check how many letters can be engraved inside your ring. If you have options for font size. Before sending it off, be sure to double or triple check the spelling and message in order to ensure perfection.
Engraving Ideas
You can write your initials, a meaningful phrase, a line of poetry, a heart, or a religious phrase as your inscription. Here are some great ideas:
DM + GB forever
Diane & George 5/5/2015
I love you
Je t'aime (French for I love you)
"Until the end of time" (song lyrics)
"I love you to the Moon and back"
"To have and to hold"
Love is patient, love is kind
1 Corinthians 13:8
All my love
I'm my beloved's and my beloved is mine
You get the idea. There are absolutely no rules for creative ideas. If you're a playful couple, you could inscribe an inside joke or a funny quote from a favorite film. Or you could opt for a more serious, romantic engraving. It's up to you.
Remember, the engraving is normally done inside of the ring, but some rings can be engraved outside as well. Check with your jeweler to see if it's an option for your ring choice. This list of fonts should give you an idea of typeface options.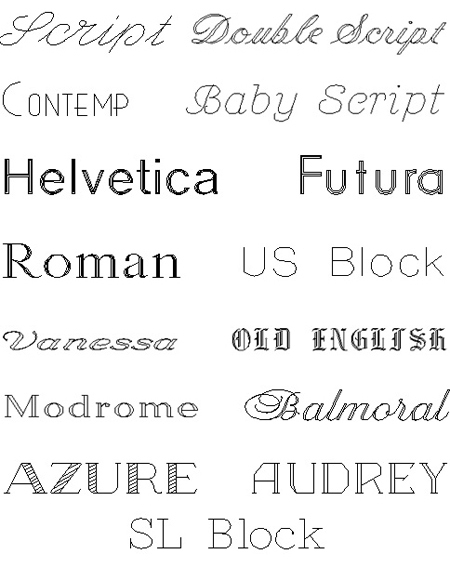 Old English font is classic and gives your engravement an epic feeling. Script, double script, and baby script looks romantic and chic. Contemp looks art deco and futura looks modern. Consider choosing a font that matches the typeface of your engraving for your wedding invitations. It will give the ceremony a cohesive feel.
Some languages with different font characters like Hebrew or Russian can be engraved inside your ring as well. Check your language options if you want a phrase engraved in its original language.
Consider Consulting Your Partner About Ring Details
Since engraving is such a personal decision, it might be best to choose inscriptions as a couple. Sure, your ring inscriptions won't be the bigger part of the surprise, but joint input ensures that you and your partner have the chance to pick the perfect romantic message for each other. If you will get a ring set it's always a nice idea to design the inscription for the other's ring, or maybe engrave them so that, when put together, they add up to a line of poetry or a sweet quote.
Look Online for Inspiration  
Feel free to do your research before settling on an engraving text. Consider creating a joint Pinterest board with engraving ideas for you and your partner. Or, if you prefer, email ideas back and forth. Whatever you decide, make sure your inscription is meaningful, mutually approved, and something you want to always carry on your precious token of unity. Congratulations and happy shopping.
What do you think? Leave your comments in the space below.