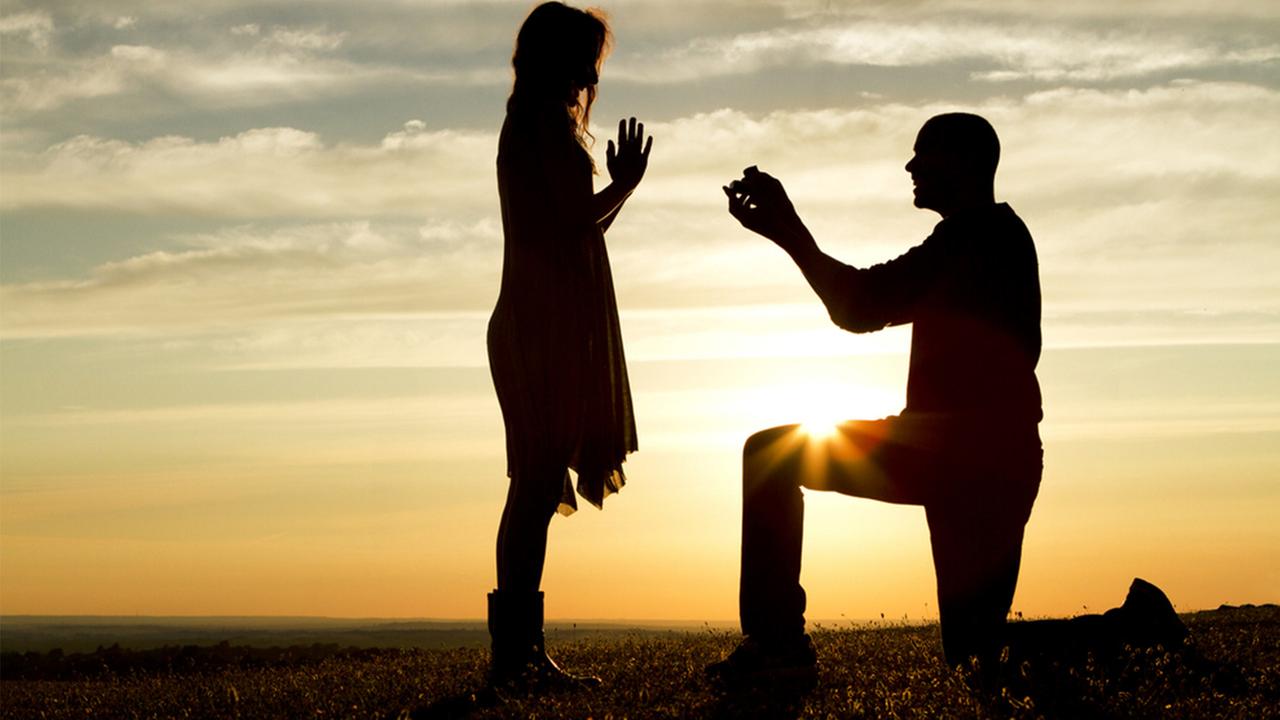 You can't picture your life without that special lady, so that's why you decided to propose. And since she is so unique, your goal is to buy a ring that is special enough to be on her finger!
Style: Different Options. Most men buy their future wives solitaire engagement rings. While these certainly are beautiful, who don't you think a little outside the box? Consider a ring with side stones. This can take the form of a classy three stone engagement ring, or even bigger. The ring can have a central stone and even eight side stones. Or, you can get a variation on an eternity band. This ring has a central diamond and then smaller diamonds completely circling the band for a truly beautiful finish. One unique band style is the split shank. This is where the band of the ring separates into two or even three pieces before joining the area of the ring where the central diamond rests. This is a noticeable style that is dramatic and beautiful. Or, for a timeless option, take a look at antique rings. These rings feature lots of filigree in ornate bands. They are certainly worlds away from a plain solitaire!
Stone: Think About Those Diamonds. Her engagement ring should have an impressive diamond, so give this lots of thought. If a solitaire ring is what you think she'd want, you can still make this a unique choice. It's tempting to go with a round or princess cut stone because they are certainly beautiful. But they're a little too expected, especially when there are so many unique cuts out there! One interesting cut is the trillion cut. This is when the jeweler shapes the diamond into a triangle with 44 expertly-cut facets. Or, think about the marquise cut, which is sometimes called the navette. The diamond will have a oval shape with two points, almost like a boat. Of course, the heart shaped diamond is always an option for a woman who would appreciate a little whimsy. If a ring with many diamonds is what you think she'd prefer, take a chance with alternating cuts. A design that features alternating round and baguette cut stones is sure to impress! Finally, for the ultimate way to make a unique engagement ring, think about colored diamonds. If you have the money to spend, let her know she is as rare as a flawless blue diamond.
Setting: Think Beyond the Prong. The prong setting is what you typically find in engagement rings. This is where small metal claw-like pieces rise up from the ring to secure the diamond. A little more unusual are the U-shaped prongs. As you can imagine, these are curved prongs. Bar settings are unexpected and beautiful. The diamond is placed between two parallel bars. Since the sides of the stone are left open, plenty of light gets in to increase brilliance. Looking for something even more unique? Think about a tension set stone. This is when the diamond is held in place by pressure on both sides of the ring itself. The stone appears to be floating. A modern and interesting choice!
She doesn't want a boring engagement ring. Take the time and the effort to buy her a unique ring that deserves to be on her finger!