When you finally have that glistening diamond engagement ring on your finger, you'll want to have a massive engagement party to show it off. Needless to say, you're thrilled for the chance to tell everyone how your honey proposed, and share in the joy of your upcoming nuptials.
However, before you start sending out those engagement party invites, put the brakes on for just a moment. There are several basics of the engagement party that you'll want to get right – otherwise, you might risk offending some of your nearest and dearest loved ones.
So when it comes down to it, what are some of the basics of the engagement party?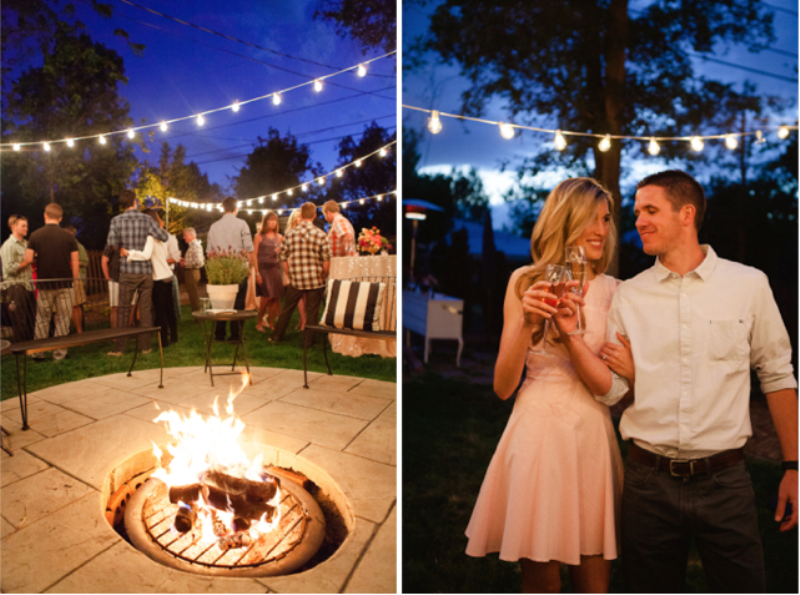 Who Pays for the Engagement Party?
Traditionally speaking, the bride's parents are the ones who host the engagement party. But these days, more couples are opting to throw their own engagement ring party. If the latter option sounds great to you, tell your parents to save their pennies for the actual wedding. One important note: don't blow your entire wedding budget on the engagement party. Remember, you don't want to have to auction off your diamond engagement ring just to pay for your nuptials!
Who Should I Invite to the Engagement Party?
This can be a tricky issue, and a source of much contention among couples. Ideally, you should only invite the people that you're planning on inviting to the wedding. However, some couples see the engagement party as a chance to let those who can't attend the wedding offer you their congratulations. This makes the most sense if you're having a destination wedding, as not everyone will be able to afford the journey.
When Should the Engagement Party Take Place?
If you're wondering when is the best time to hold the engagement party, the answer ultimately depends on when you're planning on getting married. For example, if your wedding is just six months away, you'll want to hold the engagement party right now (or opt out of it altogether). If your wedding is further away, you can opt to hold your engagement party now, or wait a couple of months to plan it out. Ultimately, the ideal date is whatever you're comfortable with!
Remember, the engagement party provides an opportunity for you and your honey to introduce family and friends to each other. That way, when the wedding takes place, everyone will be ready to have a great time!