Diamonds aren't just a girl's best friend – and with Father's Day approaching soon, it's time to surprise Dad or your husband with a special gift he'll always cherish.
If you think that men's diamond jewelry just involves earrings, then think again: diamond jewelry for men runs the gamut from watches and cuff links to special diamond rings. No matter what that special man in your life's tastes – or your budget size – there's a fantastic diamond gift out there for him. So if you really want to make this Father's Day something special, then take your pick from these diamond jewelry gift ideas:
Diamond Ring. This is a fantastic diamond jewelry gift idea for Father's Day, especially for the wives out there. Men's diamond rings are effortlessly classy and cool – think thicker platinum or palladium bands with tiny diamonds embedded within the shiny metal. This gift is perfect for the husband who loves to look cool or who loves the look of luxurious accessories.
Diamond Cuff Links. Why not get the kids involved with this gift and splash out for Dad this Father's Day? Diamond cuff links add a unique and undeniably sophisticated touch to any suit. That special man in your life can sport it during special events, or wear it around the office to gain a seriously cool reputation.
Diamond Studs. This is a classic Father's Day gift for the man who loves looking fashionable yet masculine at the same time. Men's diamond earrings have always been a favorite, so why not treat him to something a little special this year? Just don't be surprised if you end up borrowing those diamond studs from him.
Diamond Watch. If you really want to impress that special man for Father's Day – and you have the budget – then why not splash out on a diamond watch? Men's diamond watches are incredibly luxurious and sophisticated. Choose a men's diamond watch in gold or platinum to showcase the brilliant gemstones.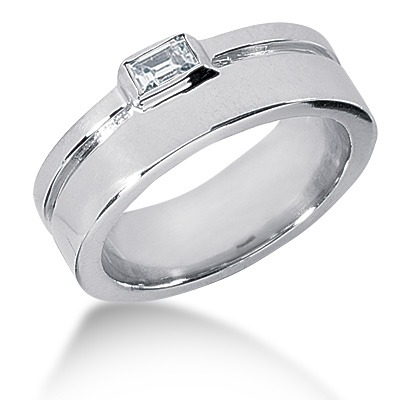 Other great diamond gift ideas include money clips and key chains. While they may not be as classic as diamond jewelry, these fashionable yet functional gifts show the dad in your life just how much you appreciate everything he's done for you.
But before you pick up your diamond gift for that special father in your life, we have one word of warning: it will be difficult to top these diamond jewelry gifts for next Father's Day!