Tis the season for deals and steals!
At 25karats, we're proud to announce our biggest sale event of the year!
Black Friday shoppers will be able to enjoy 15% at 25karats beginning November 17, 2021 through November 30, 2021. Be sure to mark your calendar for the best Black Friday jewelry sales from 25karats!
To make the most of our Black Friday wedding ring deals in 2021, we encourage buyers to:
Skip the in-store sales and shop online. Yes, you can buy a unique wedding ring online! If you're unsure about your ring size, 25karats will even mail you a complimentary plastic ring sizer so you can measure your finger size without having to brave the Black Friday crowds. Trust us, it's a lot less stressful than waiting in line at the mall!


Plan in advance. Whether it's engagement rings or wedding bands, start thinking about the characteristics you and your partner want in a ring. Is there a specific design you want? Do you want matching wedding bands? Is there a particular precious metal you would like for the ring to be? Knowing the answers to these questions will make Black Friday wedding ring shopping as stress free as possible.


Start earlier rather than later. It's no secret that supply chain issues are affecting the entire country. By starting earlier, you ensure that you will get the best Black Friday deals and will find the ring perfect for you and your partner! Plus, you'll be able to enjoy the rest of Thanksgiving weekend with your family without having to worry about ordering your rings!
Black Friday jewelry sales, unique wedding rings, wedding band sets,
What Wedding Rings Are On Sale for Black Friday 2021?
You can enjoy 15% off November 17, 2021 through November 30, 2021 on the entire 25karats website!
If you're shopping for wedding band sets, you might want to consider our bestsellers such as:
14K Gold Elegant Wave Design Matching Wedding Band Sets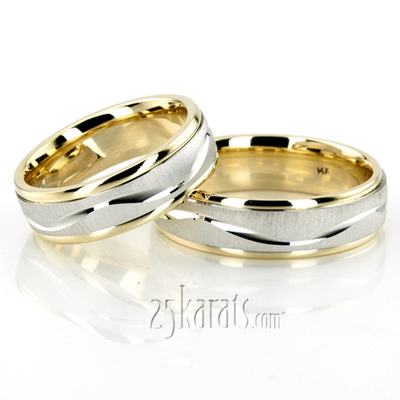 14K Gold Step Edge Dome Diamond Wedding Band Set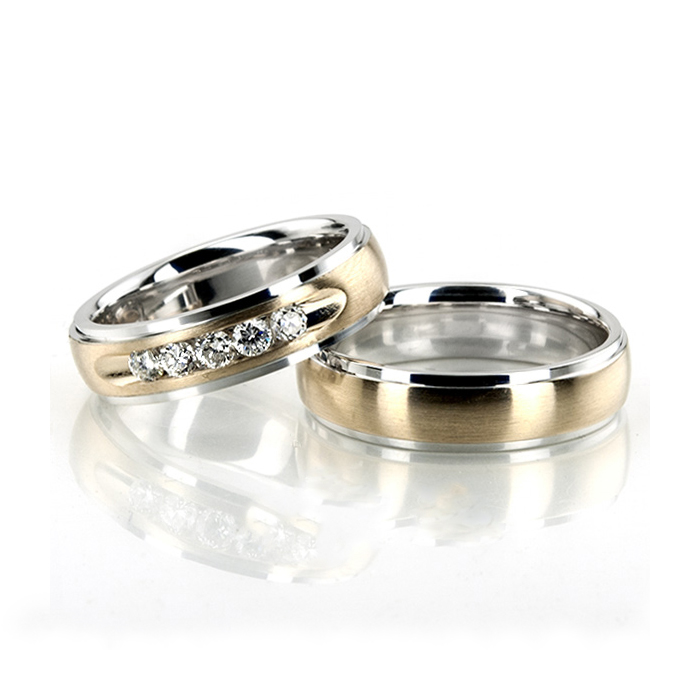 14K Gold Wave Design Diamond Wedding Ring Set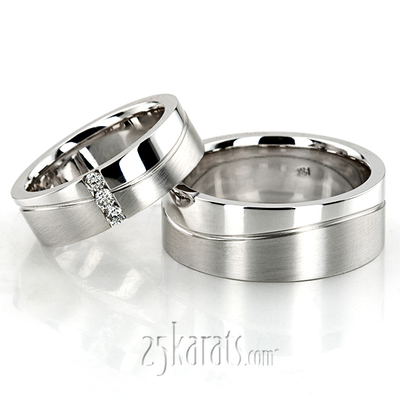 As beautiful as unisex wedding bands might be, some couples might something more unique. It's not uncommon for Black Friday shoppers to want to find great deals on unique wedding rings.
Consider some of these unique wedding ring options:
Celtic wedding bands. You don't have to be Celtic or Irish to love the Celtic design. These rings symbolize friendship, love, and loyalty, making them a popular choice for couples about to be wed.


Square wedding bands. These are unique wedding rings that draw attention due to the angular shape of the band. They're just as comfortable to wear as regular rings, but are popular for their sturdiness and strength.


Antique wedding bands.The beauty of antique rings is that they all have a unique story. They're also truly historic rings, not just replicas. Antique rings have a stylistic look that make them unique and personal for each couple.
Want to get a head start on your Black Friday wedding ring shopping?
Then we encourage you to start exploring our wedding band sets to find the best rings for you and your partner!
November 17th will be here before you know it!