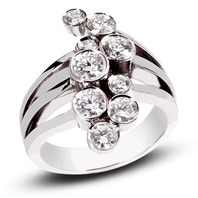 As fashion and diamond jewelry blended in an out-of-the-box but impressive theme at a San Francisco exhibit only recently, ornament enthusiasts have much to be delighted about. Fashion diamond jewelry has become immensely popular, especially as tradition gives way to new-age trends. Precious stones incite awe among women. And their elegance has been multiplied dozen times over with the fusion of ingenuity and ornate designs by contemporary designers.
Fashion diamond jewelry is often considered chic, especially as they are viewed upon as a status symbol of class and financial prowess. The richer or upscale you happen to be, the better is supposed to be the quality of the stone adorning your finger. However, today's industry has moved beyond the status-symbol tag and has explored newer grounds. One of the most important trends in this arena is the blending of international designs, and the rise in potential business metrics for firms based in the South Asian subcontinent.
Fashion diamond jewelry, with the turn of the decade, has become a style statement in its own right. You will find people looking for ornaments that actually suit their wardrobe than their budgets. Complimenting your own personality with such ornaments is also very much in vogue. For an instance, extroverts prefer gaudy bands and gemstones on their fingers, as against subdued women looking for the perfect sober blend of a black diamond on a platinum band!
Ornaments or rings that strut big on the fashion front usually cost a hefty amount. However, with the recession taking the bite off the price tags of various brands, now is the time to buy that coveted fashion diamond jewelry sets without having to drain your bank balance dry. Seasonal discounts, special offers and package deals are also a frequent occurrence in most of the real-world or online outlets.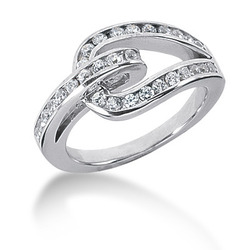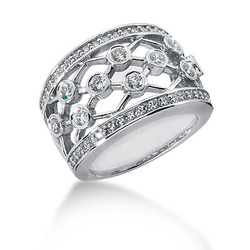 With custom designs and tailor-made jewelry sets available from various dealers today, maintaining a high fashion quotient has become easier for you. Also unconventionally cut diamonds on bands that highlight the stones have also become a hot favorite with the younger couples these days. So if you want to complement your unusual wedding dress or the atypical wedding venue, choose a colored or creatively cut stone for your ornament set.