Let's face it: you're in the midst of wedding planning, and searching for the perfect wedding band feels like one more thing on top of a dozen tasks you need to do today. That's why many couples treat the wedding band search as an afterthought, which means they might just shrug their shoulders, visit a traditional jewelry store, and choose the bands they like the most.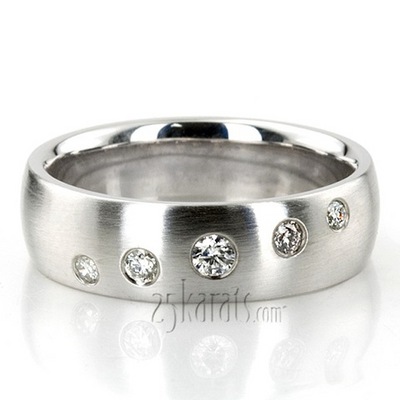 Before you go down the traditional wedding band search, consider using these alternatives to find the band you'll be proud to wear for the rest of your life:
• Scour through antique stores and flea markets for the perfect vintage wedding bands. Many couples have found beautiful heirloom rings and other eccentric jewelry that are a better fit for their personalities than a ring purchased at a chain jewelry store. What's more, hunting for these rings can be an excellent way to spend more time with your sweetheart, especially during the stressful months leading up to your wedding. What's a better way to take a step back and appreciate each other than searching for rings that best represent your love story?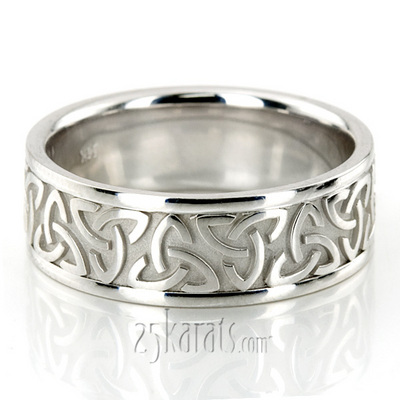 • Ask close female family members if they have any heirlooms that they'd like to pass down to you. This can be a delicate situation, so perhaps ask your mother or have your fiancé ask his mother about any jewelry in the family that you could wear for the wedding. You may find out that your grandmother has a diamond ring that could make a beautiful wedding ring, or your fiancé's mother has a ring that's been in the family for several decades. Don't pressure the family member to give the ring to you, as this can be a highly personal decision that they should come from without pressure or pleading from you. Just put your feelers out there, but accept a loved one's decision if she wants to hold on to her heirloom rings for a little while longer.
• Head online to 25karats.com to see the hundreds of wedding band styles that are available for surprisingly affordable prices. 25karats.com cuts out the middleman, which means that customers can purchase beautiful wedding bands at wholesale prices. 25karats.com makes it possible to purchase with confidence, thanks to a generous 30-day return policy, free shipping, and a lifetime warranty.
Make sure that your wedding band search is as fun and special as the moment you first got engaged with these alternatives to the traditional wedding band search.