Your engagement ring is often the star of your bridal jewelry when it comes to showing off a big diamond, but that doesn't mean your wedding band doesn't get any fun. Even if you're set on something subtle for your wedding band, make it unique with eye-catching diamond details. Here are some ways in which to cleverly sneak diamonds into your wedding bands.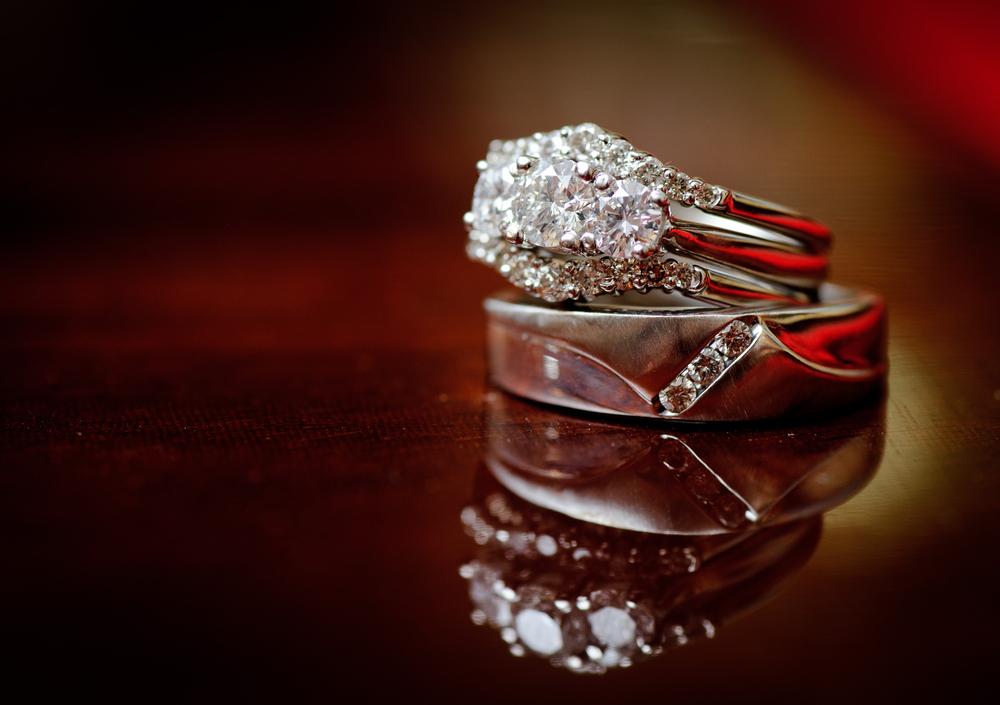 Link Your Bands with Diamonds   
You and your partner have different styles and so you might want different wedding bands. But sometimes using a unifying element can help to make the rings look part of a set without shadowing your personal styles. Here's where diamonds come in.
If you've chosen a ring with studs or rows of diamonds on it, a simple channel setting displaying a short line of diamonds on the groom's ring is the perfect way to match your rings without being flashy or dramatic. Rather, it's a subtle and stylish element. If you want something even more subtle than a channel setting, consider just one diamond somewhere on the groom's band – think of it like a corsage matching a boutonnière at prom – so that you have a common stylish element.
Make Your Ring Timelessly Stylish
More and more women are realizing that they are going to want to add more rings to their bridal jewelry as time goes on. It's therefore no wonder that one of the most popular trends for wedding rings this year is that of stacking rings. The idea is about having your beautiful bridal rings on display in a fashionable stack, with the possibility of adding new rings to the mix at a later stage, such as when an anniversary ring joins the party.
Choosing diamonds in your wedding band will tie in with your engagement ring, creating a lovely starting pair. Don't be limited to clear diamonds if you want color: a splash of small diamonds in bold hues is sophisticated while brightening up your entire look.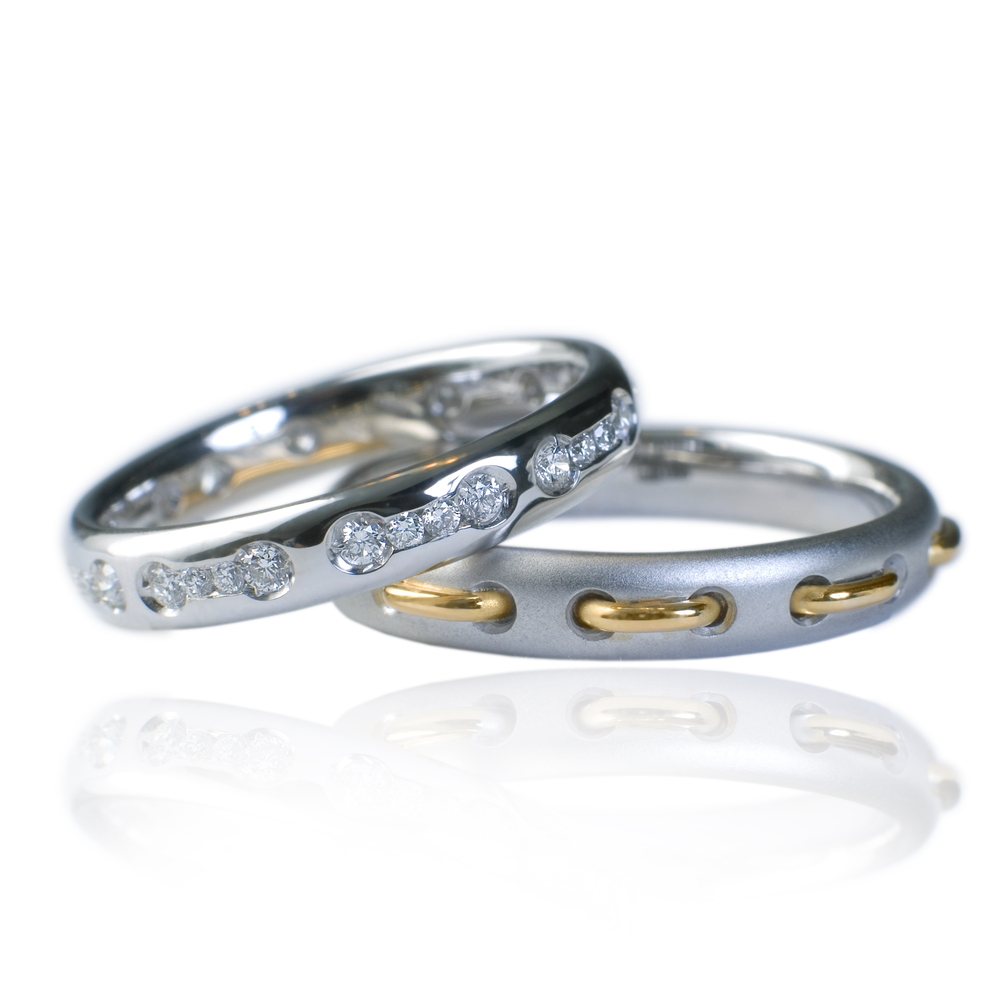 Update the Plain Wedding Band
The beauty of your wedding band is really in the details and diamonds can take a gorgeous design to a new level. A small sparkling touch can also help you to be more creative with your rings. For instance, if your wedding band is engraved with a floral design, choosing a small diamond for every flower bud brings the beautiful piece to life.
Diamonds give a plain ring design something timeless and sophisticated, so they're a great choice if you want to update the traditional simple band to something a little more extravagant. An example is to have a border of diamonds running along both edges of the plain metal band, giving it a burst of classy character.
Choose an Eternity Wedding Band
An eternity ring is a popular design for wedding bands with diamonds. It contains diamonds or gems either all over the band, creating a continuous design (this is a "full" eternity ring), or only on the top part of the band (known as a "half" eternity ring). The eternity ring is a great idea for a wedding band because it symbolizes the eternal love between you and your partner, and because the rings are full of durable diamonds they are a display of a love that will last forever.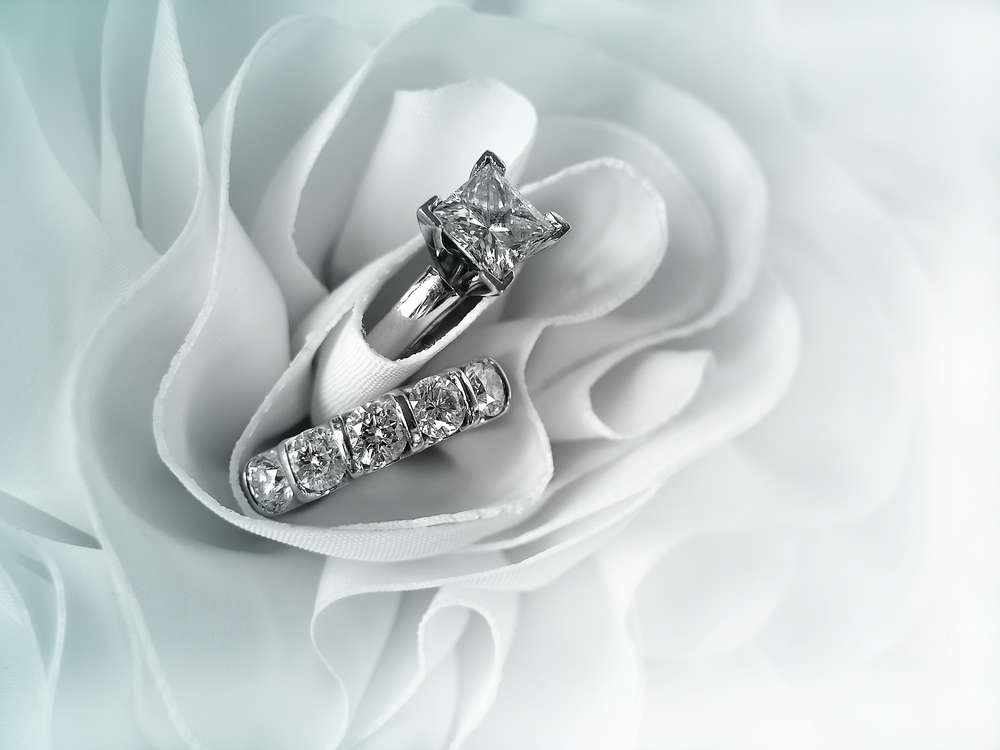 Choosing wedding bands with diamonds is an exciting way to get your diamond fix. Without a large diamond solitaire on the wedding band, you can explore other creative and unique ways to use diamonds so that they make you shine.