When it comes to the "dream ring," many future brides tend to focus on the diamond engagement ring. But don't let this diamond sparkler steal all the thunder from your wedding band; after all, you'll be wearing it for the rest of your life!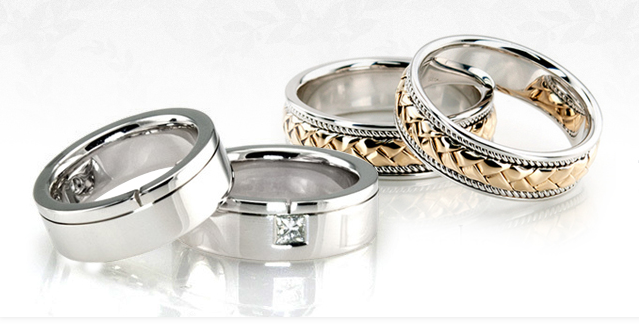 Choosing your wedding ring might often seem like just another task you have to do in the run-up to your wedding. But it should be approached with much more care and attention than that. Besides, choosing your dream wedding ring gives you just another chance to choose a gorgeous diamond to wear on your ring finger.
So how can you pick your dream wedding ring? Simple – incorporate the following tips and techniques:
• Make sure you have enough money in your wedding budget for your dream ring! Many couples wait a few months before their wedding to start picking their bands, only to quickly discover that their funds are extremely limited. You don't want to grapple with a bare-bones budget when you're selecting your dream wedding ring. Make sure you set a budget for your wedding rings before putting aside money for your reception hall and catering; this way, you can be sure you'll have enough to get your dream wedding ring.
• Let your engagement ring guide you to the right wedding band. Many engagement ring styles are featured in bridal sets, which means you can purchase the wedding band that perfectly complements your engagement ring. If your ring doesn't come in a bridal set, don't panic: just pick a wedding band that highlights your engagement ring. For example, if you have a gorgeous platinum solitaire diamond engagement ring, consider getting a platinum wedding band with smaller diamonds set along the band.
• Engravings can make an excellent touch for couples who want more sentimental meaning with their wedding bands. Find a jewelry vendor who offers engraving services, as this makes it possible for you to take care of all your wedding ring needs in-house.
• Can't find the exact wedding band you're looking for? Look for a jewelry vendor who offers custom design jewelry services. This makes it possible for you to provide sketches or detailed descriptions of your dream wedding ring, and have a master craftsman turn it into reality.
Your wedding ring deserves just as much attention as your engagement ring; therefore, make sure you give your search for your wedding band plenty of time and a lot of patience!