Booking that holiday and getting away from it all is the perfect way to celebrate your wedding anniversary. From high-romance holidays to those accommodating your adventurous spirit, here are some of the best anniversary destinations to head to this summer.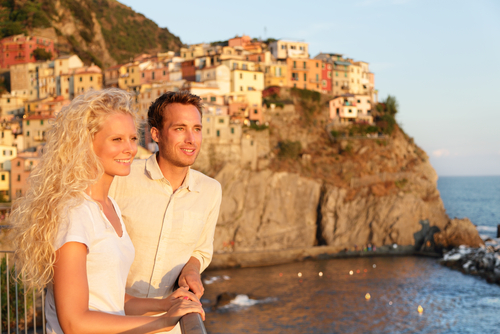 Romantic Second Honeymoons
What better time to take a second honeymoon than on your wedding anniversary? Choose a destination focused on romance to enhance your connection and celebrate your love.
Head to Bali for breath-taking scenery and don't forget to visit Echo Beach in Seminyak. It's a secluded beach that's usually covered in a dreamy mist, which is just perfect for a surprise walk with your love. This is also the perfect moment to spoil your spouse with beautiful white gold anniversary bands that ooze romance and will make your anniversary unforgettable.
If you want a fairytale, book your wedding anniversary in Belgium. Yes, Belgian chocolates are definitely a part of the romance, but there's much more. In Brugge, walk through charming cobblestone streets and take a boat ride through the canals. A must to try is the horse-drawn carriage to the monastery in Beguinage.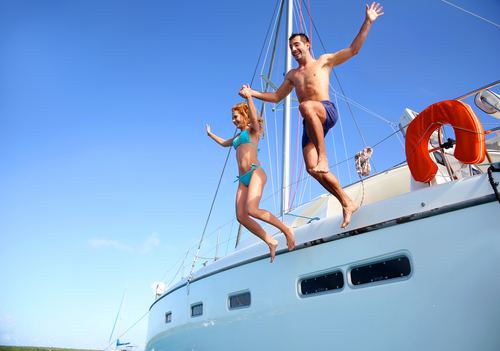 Jet-Set to Adventure
An adventure holiday is perfect if you and your spouse love to try new things, get your adrenaline pumping and feel the rush of endorphins after a great outdoor activity.
China's Yangshuo village has become a rock-climbing destination of note, thanks to its elevated limestone karst peaks. The adventure starts on your way to the village, where you'll ride down on a bus or bike to reach the mountains that offer interesting routes, with some having almost vertical drops. If you want even more adventure, there are also zip-lining and abseiling opportunities.
If you're more about ocean than mountains, Croatia offers a breath-taking kayaking experience off its Dalmatian Coast. Here you can enjoy a trip around the islands, exploring the harbours and caves in the area, while also having camping trips on the deserted beaches at night. A wonderful way to incorporate a bit of romance into the adventure.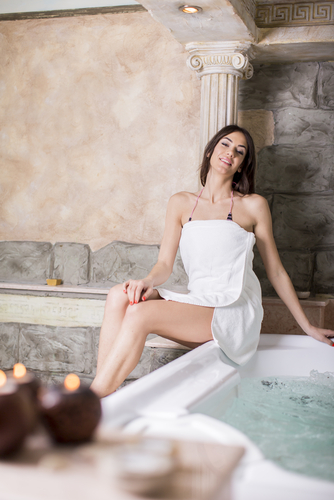 L is for Luxury
If relaxation is more your speed, a luxurious holiday setting can be just the ticket. However, spread your wings and find some luxurious spots that you might not have thought of.
Constantia, located in the Western Cape of South Africa, is known for being the oldest wine valley in the Cape, located beneath the Table Mountain National Park with stunning views of the mountains. If you'd like to do some wine touring, this is the place to be. But it's also focused on glamour. Hotels such as The Last Word that are situated in the area are just a few minutes away from some of the best wine estates in the country. This hotel gives you five-star treatment, with spacious suites and private patios. Situated in close proximity are also golf courses and top restaurants.
Switzerland. This is a wonderful country to retreat to if you want a bit of pampering as it's filled with amazing five-star spas. Head to St. Moritz, a luxurious resort region that scores high on TLC. Enjoy delicious truffles and caviar in the beautiful restaurants before exploring the glitzy shops, then unwind with a glamorous mud therapy spa treatment. St Moritz was a spa town originally, so it's no wonder it owns some of the best spas in the world.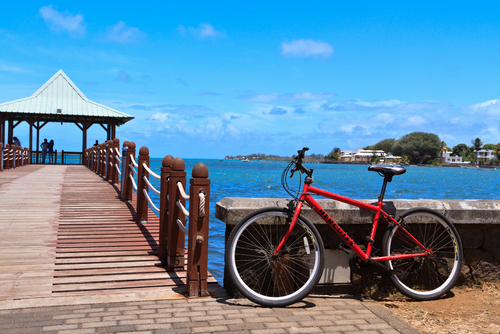 Stylish and Sustainable
Are you interested in a holiday with a focus on eco-friendliness? With green living becoming such a huge lifestyle trend, you are spoiled for choice when it comes to choosing sustainable holidays. Start your holiday by jet-setting in a green way: pack light, because the more weight planes carry the more fuel they use, and choose airlines focused on sustainability. Once that's sorted, choose a beautiful, eco-friendly destination in which to bask. How about a safari or wellness sanctuary?
When choosing to go on an African safari, make sure that you pick an eco-lodge. One of these is the Campi Ya Kanzi, situated in Kenya. Lose yourself in the beautiful environment and wildlife, and enjoy staying in luxury thatched roof cottages. The lodge is kind to the planet in various ways, such as by having used only local materials during its construction and recycling water to prevent waste.  
Make getting in touch with nature part of your eco-friendly holiday by booking a trip to Thailand. A great idea is to go to a wellness resort, such as Akaryn on Hanuman Bay. Here you can enjoy nature in its most natural, beautiful state, with gorgeous palm trees and white sands. Take time to nurture your inner self with a variety of activities, such as yoga and sailing. During your stay, why not surprise your partner with a gorgeous conflict-free diamond or white gold anniversary bands to show your love?
Take a trip to a fantastic holiday destination and make your wedding anniversary memories last you a lifetime.