Customer Testimonials

Thousands of happy customers
At 25karats,
customer satisfaction is our number one priority.
We want to provide you with the best service possible. Would you consider posting a review of us online? In addition to providing feedback, online reviews can help other customers learn about who we are and about the products we offer. They are also a great way to give referrals to your family & friends. Please take a minute to leave a comment for us at
here on 25karats.com
, we would really appreciate it.
"so very pleased!..."
March 19, 2018
I am so very pleased with this company!! Their customer service is wonderful and they take pride in their products!! My fiance ring is beautiful. Thank you all so very much. I will definitely recommend you all.
K.Y.
CO
"the service was 5 star..."
February 23, 2018
I had been searching in stores and in the internet for wedding bands for my partner and I and couldn't find anything I really liked. I came
Across 25karats and saw so many beautiful bands. I was a bit skeptical in ordering jewelry through the internet but I loved these bands so much that I took a chance. My rings were ready in a week and when I picked them up I couldn't believe how much more beautiful in person they were. They are amazing quality and better then the picture on the Internet plus the service was 5 star. I love the bands can't wait for the wedding. Thank you 25karats!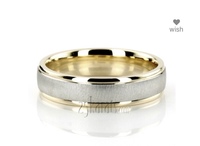 "My custom ring is beautiful, and exactly as I requested...."
January 22, 2018
I found a beautiful ring at 25karats, but wanted a different combination of precious metals than what was offered. I then contacted customer service to see if it was possible to customize my ring. Nevy was kind enough to assist me. I received my new ring in approximately 7 business days. It is beautiful, and exactly as I requested. The fit was perfect! Such a lovely ring. I highly recommend 25karats. Thank you Nevy!
R.W.
OR
"I cannot believe it PERFECT!..."
December 21, 2017
"very satisfied..."
December 11, 2017
I am so happy that I found this website and ordered. My wedding band is absolutely beautiful. Even more so than the picture online. Shipping was extremely secure and quick. I am very satisfied and would do business with them again.
L.Y.
FL
"very pleased with the quality..."
December 07, 2017
" identical ring based on the picture..."
November 24, 2017
We have been married 34 years and last Spring my wedding band was stolen by some folks we trusted to watch our house and dogs while out of town. After looking for the ring for months, hoping they had not stolen it finally gave in to the possibility that we would not see it again. My wife really wanted me to replace the band. I first found a picture of my band that was identical but in a woman's size, it was a start. Then I finally found 25karats.com in NYC that will do custom creations. In an Internet chat with Nevy, their customer service rep, he said they could create a very identical ring based on the picture. The picture of my new ring says it all; they did a remarkable job of matching my original wedding band. My thanks to Nevy and the wonderful artisans at 25Karats.com.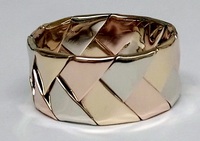 "this is by far my favorite band..."
October 27, 2017
I just wanted to report that I received my band today and it is absolutely gorgeous! I love it and plan to order more, but very happy with this one for now. Wedding bands have become my little addiction, haha! I have to admit that this is by far my favorite band yet. I was going to order just a plain comfort fit band in the same gold, width and thickness, but this is a beautiful mix of all three with added design for more visual stimulation when desired. I couldn't be more pleased after seeing it on my finger now. Thanks so much, Dana
"Even better than expected..."
October 03, 2017
We just got the rings and we are really really happy with them. Even better than expected. The design and quality is in a class all by itself. We are glad that we ventured out of our comfort zone to place an online order for jewelry. At a local shop, we couldn't find anything even close for double the price.
Tania
GA
"Great job..."
September 21, 2017
Delivery was fast and secure. They asked for a signature upon delivery, which we appreciate. It's an expensive purchase and we wouldn't like it to be lying around outside our door. Tracking number was already sent to us, so that is also a plus. We already recommend you guys to all our friends. Great job!
Natalie & Nate
MI