Customer Testimonials
Thousands of happy customers
At 25karats,
customer satisfaction is our number one priority.
We want to provide you with the best service possible. Would you consider posting a review of us online? In addition to providing feedback, online reviews can help other customers learn about who we are and about the products we offer. They are also a great way to give referrals to your family & friends. Please take a minute to leave a comment for us at
here on 25karats.com
, we would really appreciate it.
"This ring is stunning..."
August 14, 2018
My husband wanted a traditional gold ring and I wanted to give him something with a little personality. This ring is stunning yet it is not overpowering and we are not concerned about the design wearing. The service was wonderful and I love the fact that 25Karats calls for confirmation. Thank you 25Karats for making our day even more special!
R.W.
CO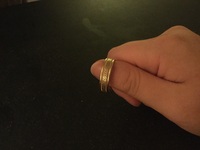 "a wonderful job..."
July 25, 2018
After 25 years of marriage, my husband's ring was lost and mine no longer fit comfortably. We both loved the rings and I searched for months at chain and local jewelers and online hoping to find something at least very similar. I never found anything I was happy with and the price to have them copied was crazy expensive. Happily, I found 25karats and saw some beautiful options. With the help of GK and Nevy, I was able to combine aspects from different rings to custom design rings that are almost identical to the originals. I added an extra detail and call them the 25th Anniversary edition.
I will absolutely recommend 25karats for selection, price, quality, craftsmanship, courtesy and professionalism. These are hand-carved rings with a very intricate pattern. And they came out just perfect. Width, thickness, gram weights and sizes are completely accurate.
And I almost forgot, the wooden boxes each ring came in are very nice, sturdy and a fun keepsake.
Thank you again, GK and Nevy for making this very special and important purchase so enjoyable. And please extend my compliments to the craftsman who did such a wonderful job.
D.H.
NC
"wedding rings to cherish for the rest of our lifetime...."
May 16, 2018
My husband and I have been married for 30 years and over the years, we both lost our wedding bands. So for our 30th anniversary, we decided to replace them and have a small ceremony. Before going to 25karats, I ordered a set from another company and when I rec'd them, they did NOT look anything like the picture and seemed very cheap so I sent them back. A few months went by and I came across 25karats.com website. My husband and I decided on a set of rings and I placed and order. I didn't have high hopes for what I was going to get by mail but when the package came, WOW! The rings are beautiful and the quality is exceptional. The certificates of authenticity and ring boxes they came in are something you want to always keep too. The whole experience was pleasant and Gorkem/Nevy helped me with any questions or concerns I had. Can't thank 25karats enough for proving my husband I with wedding rings that we love and will be able to cherish for the rest of our lifetime.
E.C.
IL
"my dream his & hers bands..."
May 01, 2018
I found my dream his & hers bands on this website. I knew I didn't need to look anymore. I was however apprehensive about ordering a ring online, that I had never seen in person. I took a leap of faith and ordered them. When they arrived, mine didn't fit because I ordered the wrong size! The ring had a continuous pattern and I really didn't think it could be sized. That's when I really started to worry. However, it has been sized and it's beautiful! All of my contact with the staff was pleasurable, and reassuring. I am a very satisfied customer and would highly recommend them!
P.C.
VA
"so very pleased!..."
March 19, 2018
I am so very pleased with this company!! Their customer service is wonderful and they take pride in their products!! My fiance ring is beautiful. Thank you all so very much. I will definitely recommend you all.
K.Y.
CO
"the service was 5 star..."
February 23, 2018
I had been searching in stores and in the internet for wedding bands for my partner and I and couldn't find anything I really liked. I came
Across 25karats and saw so many beautiful bands. I was a bit skeptical in ordering jewelry through the internet but I loved these bands so much that I took a chance. My rings were ready in a week and when I picked them up I couldn't believe how much more beautiful in person they were. They are amazing quality and better then the picture on the Internet plus the service was 5 star. I love the bands can't wait for the wedding. Thank you 25karats!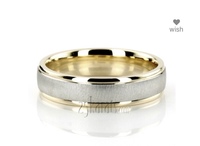 "My custom ring is beautiful, and exactly as I requested...."
January 22, 2018
I found a beautiful ring at 25karats, but wanted a different combination of precious metals than what was offered. I then contacted customer service to see if it was possible to customize my ring. Nevy was kind enough to assist me. I received my new ring in approximately 7 business days. It is beautiful, and exactly as I requested. The fit was perfect! Such a lovely ring. I highly recommend 25karats. Thank you Nevy!
R.W.
OR
"I cannot believe it PERFECT!..."
December 21, 2017
"very satisfied..."
December 11, 2017
I am so happy that I found this website and ordered. My wedding band is absolutely beautiful. Even more so than the picture online. Shipping was extremely secure and quick. I am very satisfied and would do business with them again.
L.Y.
FL
"very pleased with the quality..."
December 07, 2017
What Our Customers Are Saying